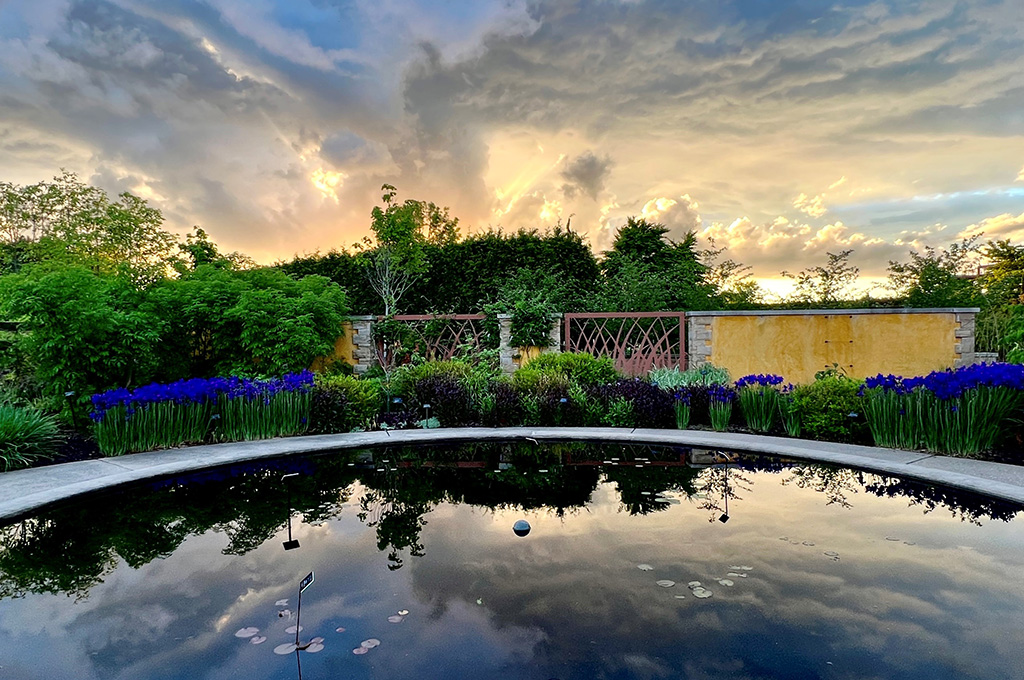 The Arboretum is a botanic institution and a venue for study, research, reflection, and enjoyment of the arts and nature. To help us to preserve the Arboretum and make everyone's visit safe and enjoyable, please abide by our rules and policies.
COVID-19 Policy
Arboretum visitors must follow University COVID-19 safety requirements. By attending or participating in Arboretum programs, events, or activities, visitors agree to adhere to Penn State's guidance and policies, acknowledge the risk of being exposed to or infected by COVID-19, and assume any and all such risk.
Arboretum and Garden Rules
Geocaching Policy
Geocaching is a great way to explore the 370-acre Arboretum.
Are you searching for an existing geocache? Please observe our posted rules of behavior (Garden Rules and Arboretum Rules) and remember that seemingly remote and "wild" portions of the Arboretum may be the locations of active projects such as graduate student research.
Would you like to install a new geocache? New caches must have Arboretum approval in advance, and they must adhere to the geocaching guidelines published on the Geocaching website. If you believe the location you have in mind will fit within these guidelines, please write to arboretum@psu.edu. A staff member will meet with you to discuss your proposal before final approval is given. Any caches found within the Arboretum that have not been approved by the Arboretum staff will be removed.
Release Policy for Animals and Plants
To help prevent the introduction of new genetic variants or diseases into local populations and garden collections, The Arboretum at Penn State does not permit the release of plants or animals into the H.O. Smith Botanic Gardens or other parts of the Arboretum.
The only exception to this rule is that releases of insects will be permitted if the release is part of an approved educational activity and the insects have been collected locally (i.e., within Centre County).
Non-Commercial and Commercial Photography
For the purpose of this policy, "photography" and "photographer" pertain to the use of all image-recording devices, such as cameras, camcorders, iPads, and cell phones. Photographers who wish to bring clients into the Arboretum for a photo session must read the University's COVID acknowledgment of risk policy for visitors and share the policy with their clients. The Arboretum asks that all photographers, especially those filming videos, respect others' right to enjoy the peacefulness and tranquility of the Arboretum and of the Smith Botanic Gardens by adhering to the following requests:
Do not block walkways or walk in plant beds or water features.


Access to power sources in the botanic gardens is reserved for University employees and those authorized to use a venue, such as rental clients.

Do not bring furniture, free-standing props, or pets.

No free-standing lighting, reflector umbrellas, or other studio equipment may be erected. Lighting equipment or reflectors held by a person are allowed. Exceptions regarding equipment and staging will be made for University-based or University-affiliated camera and film crews.

Certain restrictions apply according to the purpose of the photography, as explained below:
Solicitation Policy
Solicitations are not permitted in the Arboretum. Non-University individuals and groups may not use Arboretum facilities for fundraising or commercial purposes.