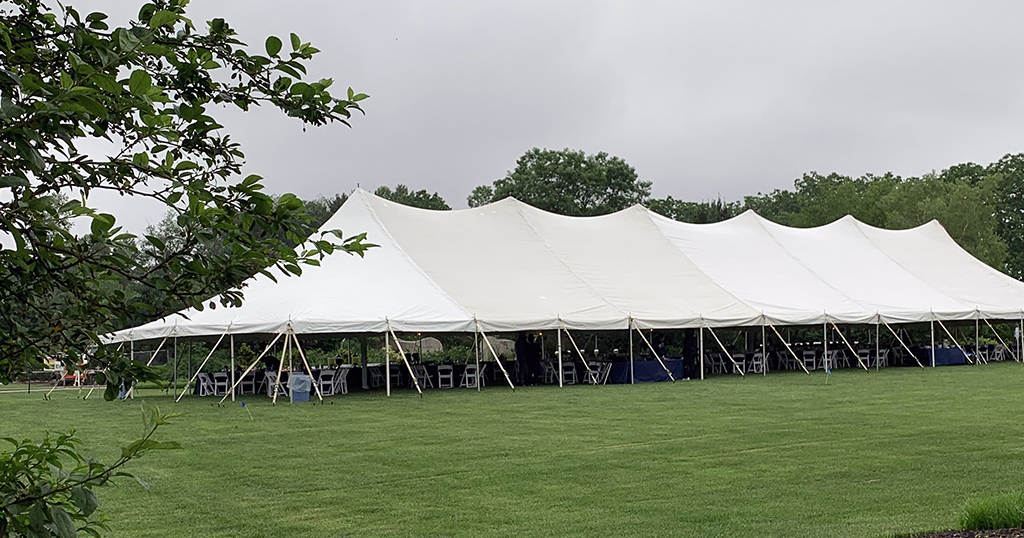 The Arboretum rents several outdoor venues in the H.O. Smith Botanic Gardens. Our primary rental season is from May 16 through September 30, due to the prevalence of strong winds before and after these dates. Please use our Rental Inquiry Form to request information about the availability of venues.
Rental clients may not host events that are open to the public. We rent venues for invitation-only events such as wedding ceremonies, graduation gatherings, retirement dinners, family reunions, staff retreats, and conference receptions.
There are three event levels defined by the capacity and amenities of the individual venues, the type of event being held, and the day of the week. Prices vary based on the season. Please read our rental fee rates.
In compliance with University directives to mitigate the spread of the novel coronavirus, rental event clients must ensure that they and their guests abide by the University's COVID-19 policies. By attending or participating in Arboretum programs, events, or activities, visitors agree to adhere to Penn State's guidance and policies, acknowledge the risk of being exposed to or infected by COVID-19, and assume any and all such risk.
Rental events may have to be suspended if evolving pandemic policies require doing so in the interest of public safety. Details of current policies will be provided by the Arboretum's events manager.