With 65 specimens to admire, common witch hazel (Hamamelis virginiana) can be enjoyed for several weeks as they bloom from October to December and peak between mid-October and mid-November. This fall-blooming North American native can grow up to 20 feet tall with a 15- to 20-foot spread. Though it is often thought of as a shrub, left to grow without human interference, it will mature to have a small tree habit. With a hardiness range of 3-8, H. virginiana tolerates a range of conditions but performs (and flowers) best in full- to part-sun with good soil drainage. It is a perfect selection for a woodland edge planting.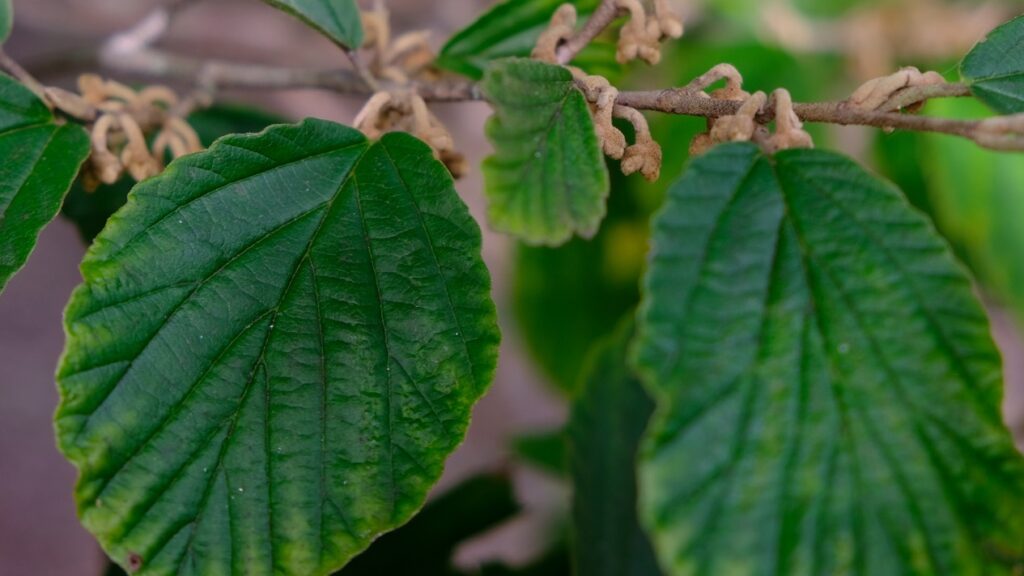 The bark has an extensive history of medicinal use. Native Americans boiled stems of the plant and used the resulting liquid as an application for bruises and other skin inflammations. This technique was later adopted by entrepreneurs in the 19th century, making witch hazel a widely used commercial product to this day. The leaves of witch hazel are recognizable by their wide shape and wavy and dentate (meaning "tooth-like") margins. A medium green, the foliage turns multiple shades of yellow in the fall.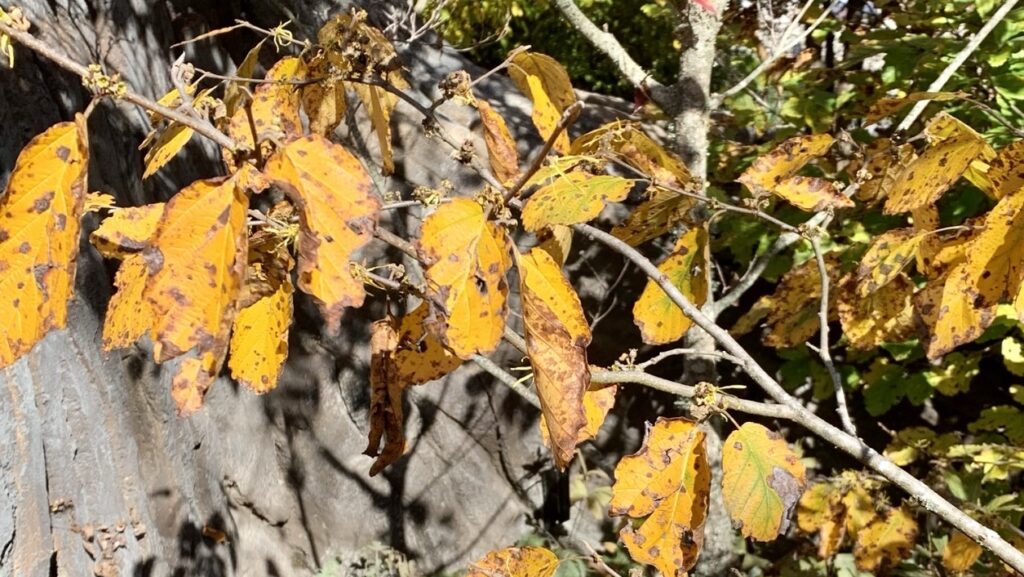 When they bloom, the light, citrusy fragrance can brighten up a cool, overcast day outside. Bright yellow, crinkly, ribbon-shaped petals appear in October, hugging the branches. Only a few cut branches will perfume a room and make for wonderful indoor decorations. Unlike other flowers, witch hazel does not expire in the cold. Instead, the petals will curl up in response to colder temperatures and unfurl when it is warm again.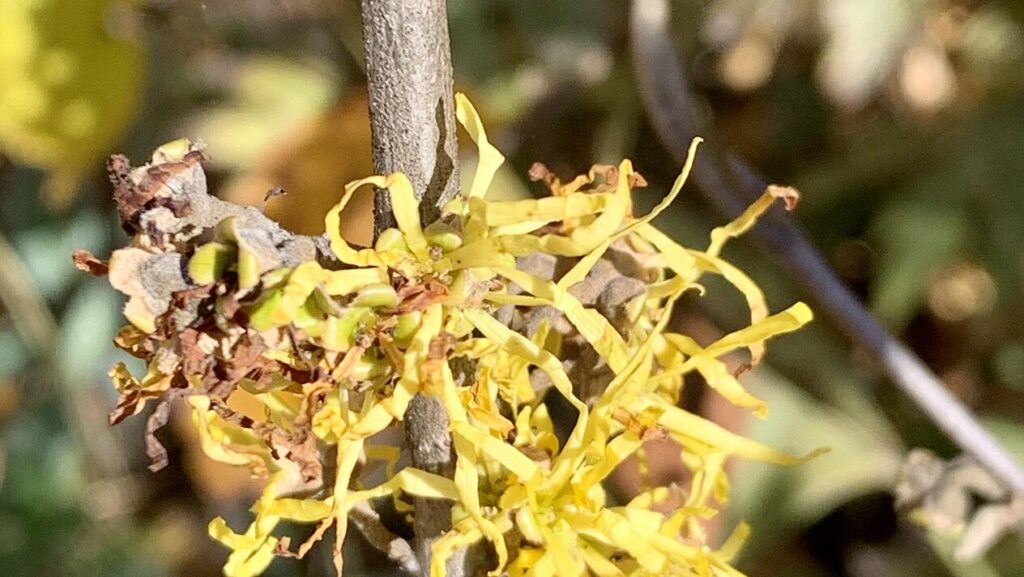 What's with the common name, witch hazel? There is no evidence that the plant has ever been used to cast spells. Rather, the etymology of the common name is derived from the Middle English word wice, meaning "pliable or bendable."
Be sure to visit the Childhood's Gate Children's Garden and Hartley Wood for a fall stroll to experience witch hazel's lovely aroma and cheerful fall color!